Ruck Rabbit Outdoors
Instagram

Follow Ruck Rabbit on Instagram

Follow now

Facebook

Go drop a like for Ruck Rabbit Outdoors

Like now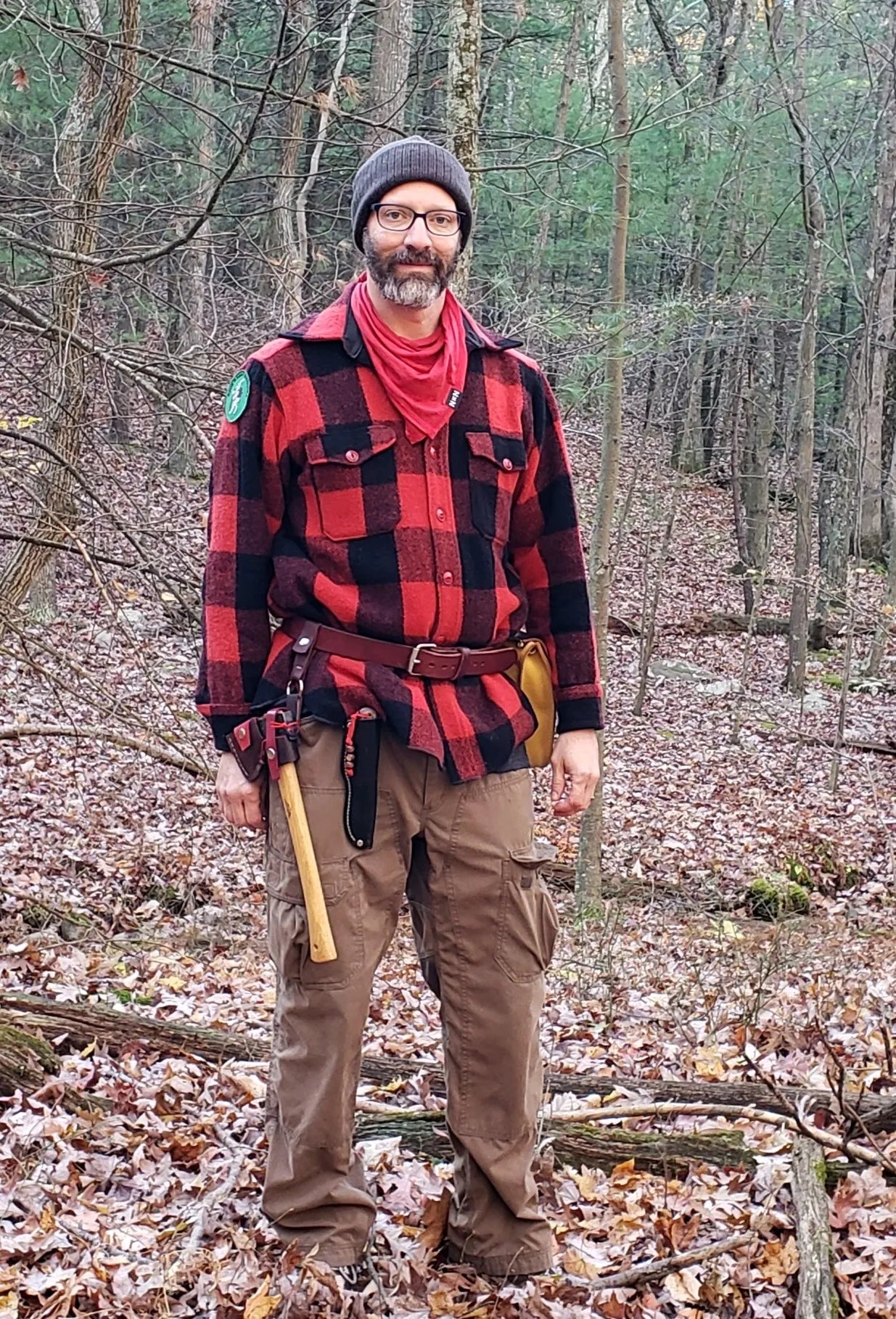 Chad M. Redding of Ruck Rabbit
Chad is our ambassador, and we are happy to have him with us.  Chad M. Redding grew up in the Pigeon Hills region of western York County, Pennsylvania. A lifetime of roaming the woods, hills, and hollows lead Chad to develop his passions and skills as a Woodsman.  Very much an avid lover of Old Traditional Ways and Old Things.  He appropriately learned through the Traditional way of Mentorship from various Woodsman such as Steve Jennings , Kevin Estela , and Tom T.D. Cusack  . This also is supplemented  with various courses ,  constant self teaching , voracious reading and research , and constant practice in the forests.  He wholeheartedly believes in being a Eternal Student.  
His love of the Forests and Mountains know no bounds. For he has camped , Rambled , Gathered  , Canoed and Fished. In all 4 seasons.
As a lover of local history and Folklore, wanderer of forgotten places , and Life Long Experiencer of the Strange. Chad also contributes to and works with Timothy Renner of Strange Familiars Podcast. To Research, Explore , Experience and Document. The weird , mysterious, and history haunted places of South Central Pennsylvania and beyond.
Chad has also given back to the community , Woodsman or otherwise.  For as a Traditionalist. He believes that knowledge should be passed on.  From Demos at various Festivals , his Foraging Walks he gives regularly, on to the various Charity Campouts he has organized. He has sought to help Others and Educate.
As someone who loves Old Things . Particularly antique and old camping Gear. Chad became the proprietor of Ruck Rabbit Outdoors a company which supplies old style crafted , curated, refurbished and surplus gear to the Woodsfolk community.
Ruck Rabbit Outdoors also serves to provide outdoor educational opportunities locally and within the Mid-Atlantic Area . As well as a media entity documenting Woodslore skills, equipment, and our adventures through the Wilder places.
"Woodsfolk don't just live off the forest, they live with it." - Chad "Ruck Rabbit "Redding
Shop Now